Quality - A KPI Driver
SFC (Europe) believe quality requirements are paramount to all aspects of our business, from receipt of materials through to the finished product being supplied.
All aspects are processed under the auspices of our BSI ISO 9001 2015 (Certificate No: FM598741) & TUV PED 2014/68/EU Annex I (Certificate NO: 43SM43101) accreditation.
Items are controlled through a fully automated system from stock control to manufacture routing and final documentation.
Inspection is performed using fully traceable & calibrated equipment, which includes Keyence, Plug, Ring, Calliper, Vernier and Micrometre Gauges. Additional options are available which include CMM and automated inspection.
All items are supplied with fully traceable documentation to BS EN 10204 Type 2.1 , 2.2, 3.1 or 3.2 as requested by the client base.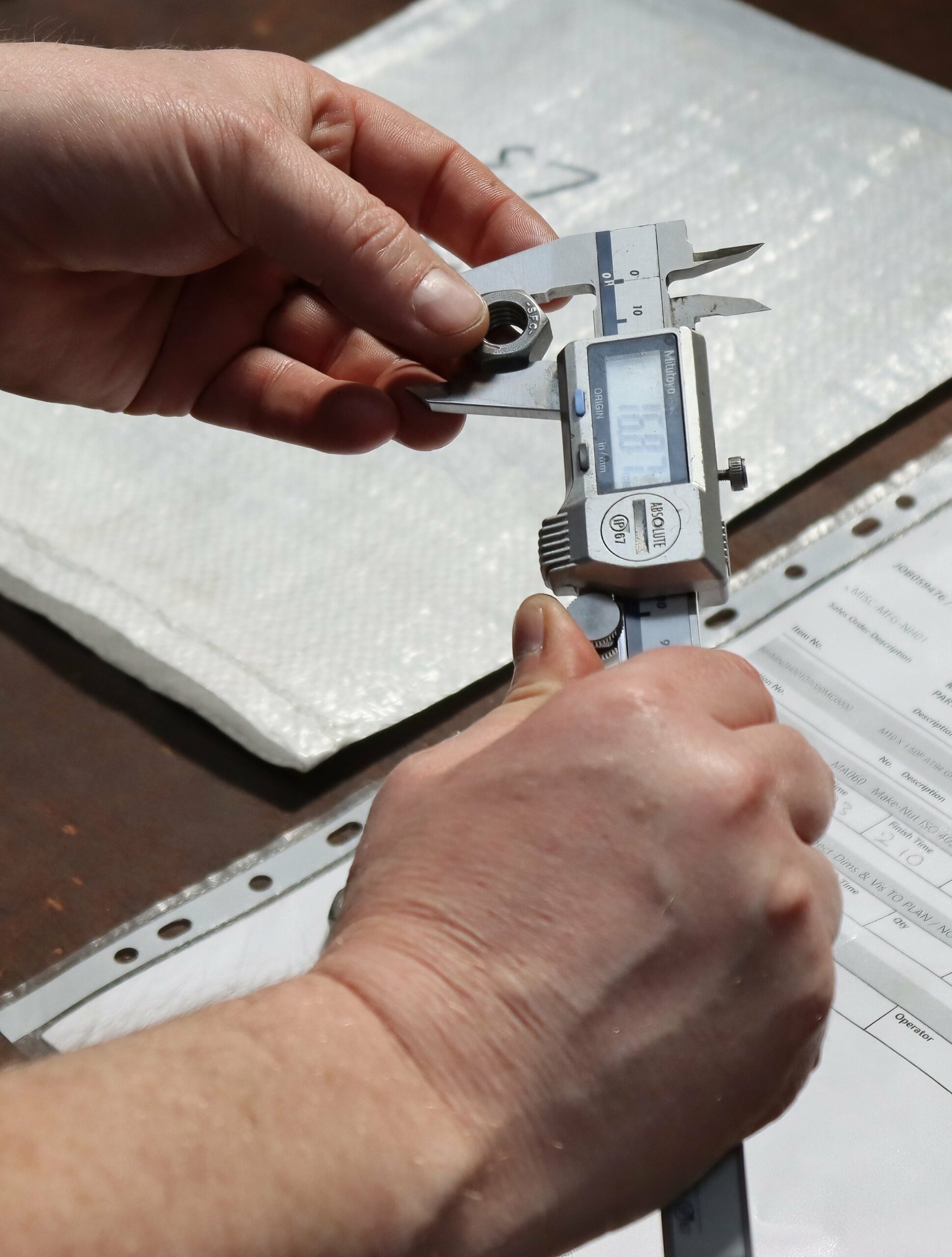 SFC (Europe) are able to offer the following certification services to guarantee and maintain product integrity in support of our manufacturing capabilities
Our quality management systems are accredited by BSI to ISO 9001:2015. We have also undergone assessment by TUV NORD to supply specific Bolting materials in accordance with Pressure Equipment Directive (PED) 2014/68/EU (Annex 1, paragraph 4.3).
NORSOK Accredited Manufacturer
Thanks to our sponsors, Aker Solutions ASA, SFC (Europe) is proud to have achieved the prestigious manufacturing accreditation of NORSOK M630 2020 D60 / D60L.
Certification Levels
BS EN 10204 type 3.1 is the standard level of certification for our products.
Special Requirements
BS EN 10204 type 3.2 (Third Party Witness)
Batch Traceability and Product Coding
Manufacturing and Certification to Customer specific ITP's
Guaranteed EU/G7 raw material origins
Want to know more?
Would you like to discuss our products in more detail?