Colour Coded Studbolts
Global client project
A193 B16 / A194 Grade 7 Studbolts c/w 2 nuts.
1/2″ 8UN x 980mm.
Colour Coded as per their project specification.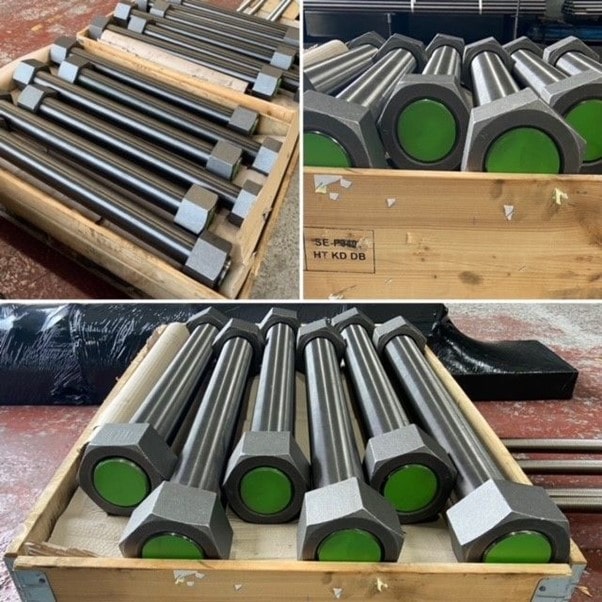 Stainless Steel Eyebolts
Long-term domestic client
Bar turned from Stainless Steel B8M Strain Hardened – M24.
Additional in B7M – M30 & Zinc plated.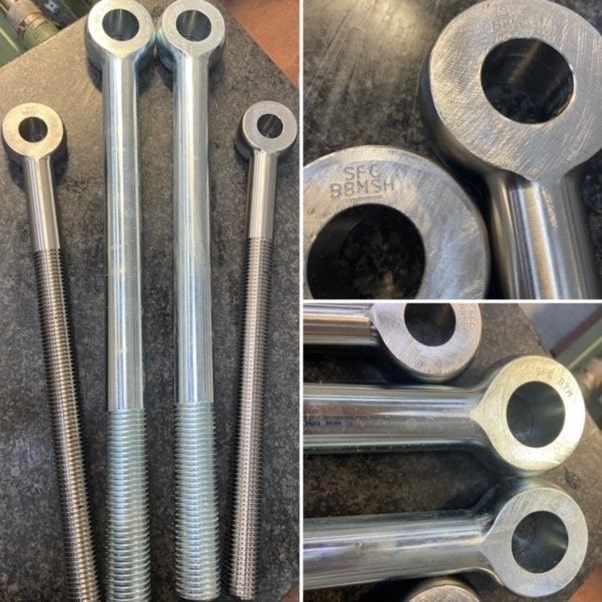 Consignment Stock Replenishment
Grade 2H Hex Nuts.
1/8″-8UN.
Green PTFE 1424, as per client specification.
European material.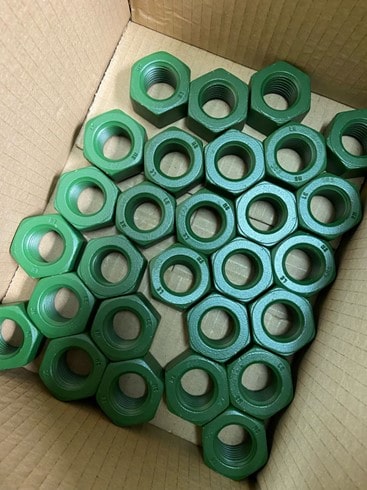 Operating Screws
Material: 070M20.
Tufftride
Chemical black finish.
1/2″ UNF x 4.19″
7/8″ UNF x 3.10"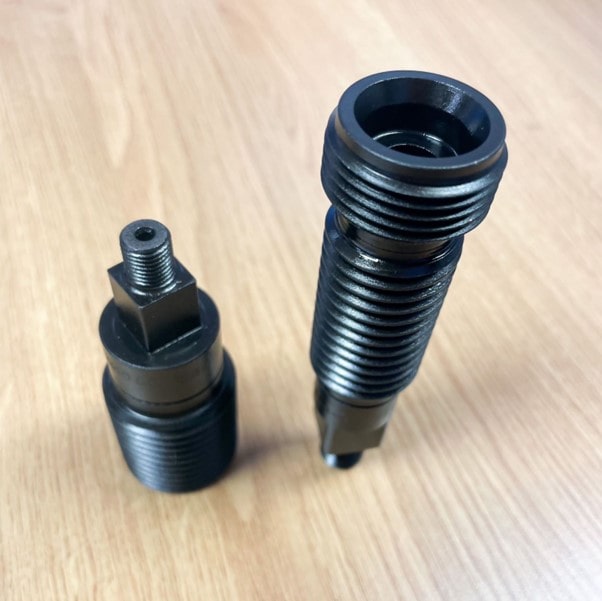 Tommy Bar Round Nuts
ASTM A193 B7 / ASTM A194 2H.
1/2″ x 980mm – nuts drilled for tommy bar.
Long term international client.
Packed in ISPM 15 Heat Treated wooden cases for export.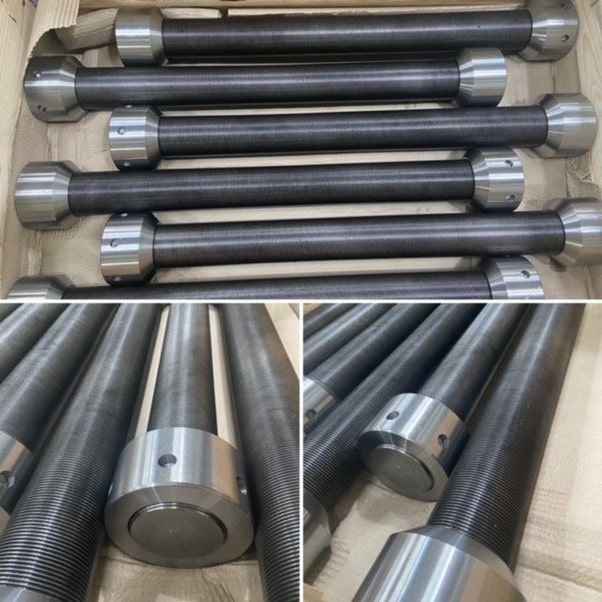 Piston Seal Fasteners to Drawing
Manufactured in Grade 1.4401 Stainless to BS EN 10272.
In accordance with the client's drawing and associated specification.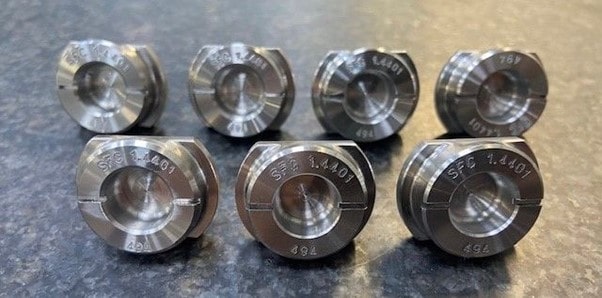 High Pressure & High Temperature
Material: A453 Grade 660B.
Wasted Studs, Cap Nuts, Hexagon Bolt & Socket Capscrews.
Major European client.
International standards and client specific testing.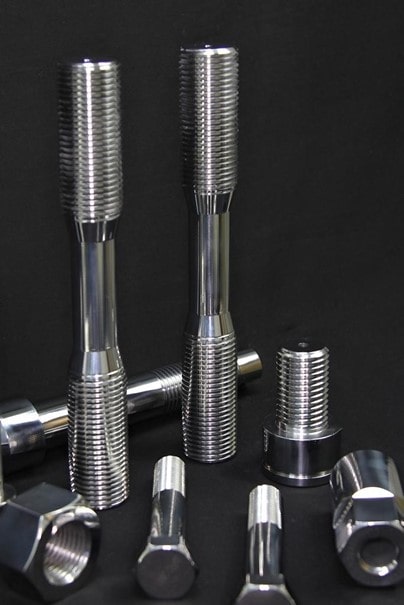 High Tensile Flange Head Bolts
Material: 807M40T.
UT on start bar.
Machined from European-sourced raw material.
MPI on the finished product.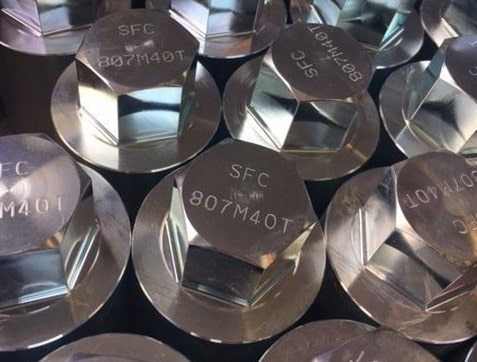 Framework Agreement
Large diameter B8M/8M Studbolt with 2 nuts.
Netlon protected for damage limitation during transit.
Long-term framework agreement.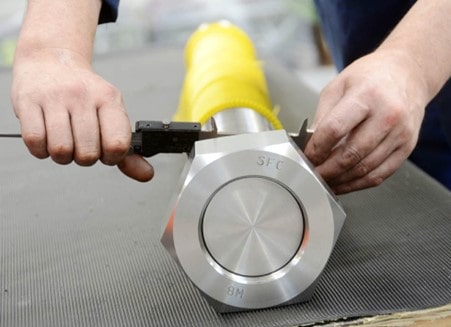 Want to know more?
Would you like to discuss our products in more detail?