Who are SFC (Europe)?
---
SFC (Europe) is independently owned and built on a wealth of industry knowledge, currently operating out of its 65,000 sq-ft (4650 sq-mtr) manufacturing, testing and stockholding facility, situated in the heart of the United Kingdom.
SFC (Europe) are able to supply a comprehensive scope of certified fastener products using a wide range of material grades and surface coatings.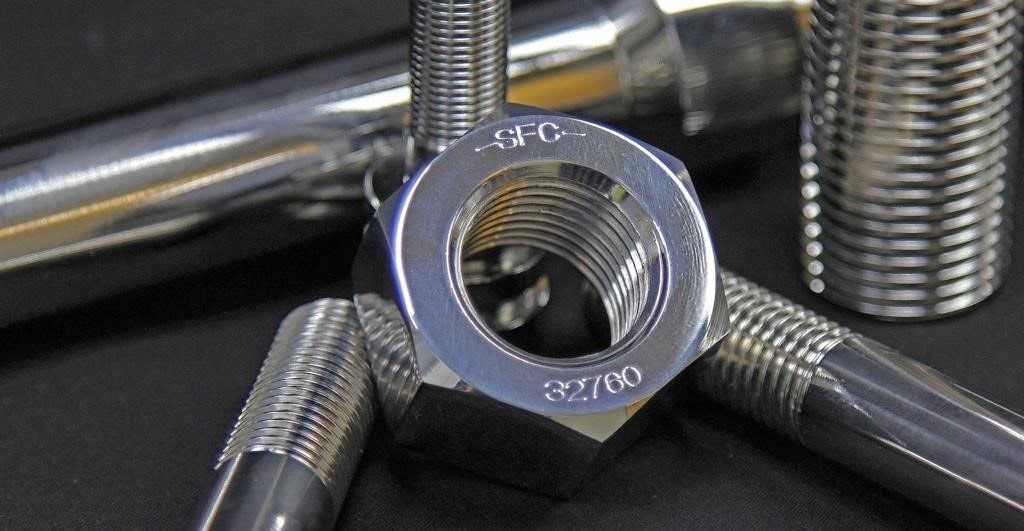 Manufacturing
Utilising our extensive stocks of raw materials, including all ASTM grades, Duplex, Super Duplex, DEF-STAN materials and the High Nickel Alloys, we have become a trusted manufacturing partner to major Global OEMs.
These include Blue Chip companies in the Defence, Valve, Rotating Equipment, Heat Exchangers & Pumps to name a few.
All product is manufactured fully in accordance with client specific testing and inspection requirements.
Strategic Stockholding
Our core stock range includes Studding, Studbolts, Studbolt Assemblies, Headed Product and Nuts in both finished and semi-finished forms in ASTM/ASME grades.
Studbolt Assemblies are held in stock with a variety of coating finishes, including Zinc, Hot Dip Galvanised and PTFE.
With our range of automated saws and chamfering machines, we are able to offer fast-track delivery options when required, including both same day and next day.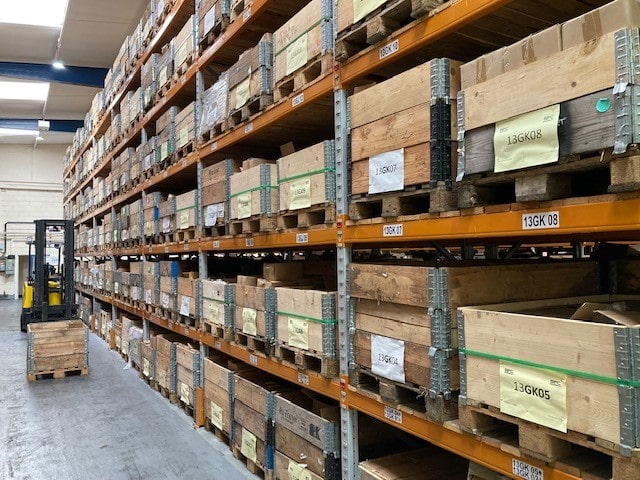 Our fully equipped UK facility allows us to manufacture bespoke products on the shortest of lead times or offer immediate despatch on stock items
Michael Glover, Managing Director

With over 24 years of experience, I have developed the knowledge and understanding of the business and how best to enhance our footprint on a global scale.
Providing excellent customer service is paramount, with the SFC team striving to achieve our collective goals for customer care, success and development.
Helen Holmes, Sales Director

With a personal experience within the industry of over 30 years, I have always embraced three fundamentals when supplying to clients: quality, service and a cost effective solution. This culture is embedded within the entire team in SFC (Europe).
Ian Crabtree, Business Development Director

Beginnings
The company began trading in 2012, building its foundations and growth on a wealth of combined knowledge and experience within the fastener industry, covering both Domestic & Export.
SFC (Europe) Initially focused on a stockholding position, primarily for studding, studbolts and nuts. Due to increasing success in our earlier years, particularly the Export market, it enabled the company to enhance its operations.
Growth
SFC (Europe) further strengthened its position by the acquisition of a specialist manufacturing company in 2016. This enabled us to manufacture and supply specialist safety critical components in accordance with client specifications and drawings.
The company is continuing to expand, acquiring new plant and warehousing, allowing us to maintain and grow our existing high-quality focus, proven by its ability to support and satisfy Blue Chip companies and SME's.
Development
To maintain and develop our position within our industry sectors, we are constantly looking to adapt to the changing requirements, Internationally & Domestically.
SFC (Europe) secured major accreditations such as PED in 2018 and NORSOK in 2021, with plans in place to continue our growth.
Want to know more?
Would you like to discuss our products in more detail?