SFC (Europe) Limited are able to offer the following testing and certification services to guarantee and maintain product integrity in support of our manufacturing capabilities
Our quality management systems are accredited by BSI to ISO 9001:2015. We have also undergone assessment by TUV NORD to supply specific Bolting materials in accordance with Pressure Equipment Directive (PED) 2014/68/EU (Annex 1, paragraph 4.3).
NORSOK Accredited Manufacturer.
Thanks to our sponsors, Aker Solutions ASA, SFC (Europe) is proud to have achieved the prestigious manufacturing accreditation of NORSOK M630 2020 D60 / D60L.
This achievement enables SFC (Europe) to be included on the Equinor TR2000 approved manufacturers list.
Certification Levels
BS EN 10204 type 3.1 is the standard level of certification for our products
Special Requirements
BS EN 10204 type 3.2 (Third Party Witness)
Batch Traceability and Product Coding
Manufacturing and Certification to specific ITPs
Guaranteed EU/G7 raw material origins
Quality
SFC believe quality requirements are paramount to all aspects of our business, from receipt of materials through to the finished product being supplied. All aspects are processed under the auspices of our BSI ISO 9001 2015 (Certificate No: FM598741) & TUV PED 2014/68/EU Annex I (Certificate NO: 43SM43101) accreditation. Items are controlled through a fully automated system from stock control to manufacture routing and finally to documentation. Inspection is performed using fully traceable & calibrated equipment, which includes standard Plug, Ring , Calliper, Vernier, Micrometre Gauges & also Keyence. Addition inspection options are available which include CMM and automated inspection. All items are supplied with fully traceable documentation to BS EN 10204 Type 2.1 , 2.2, 3.1 or 3.2 as requested by the client base.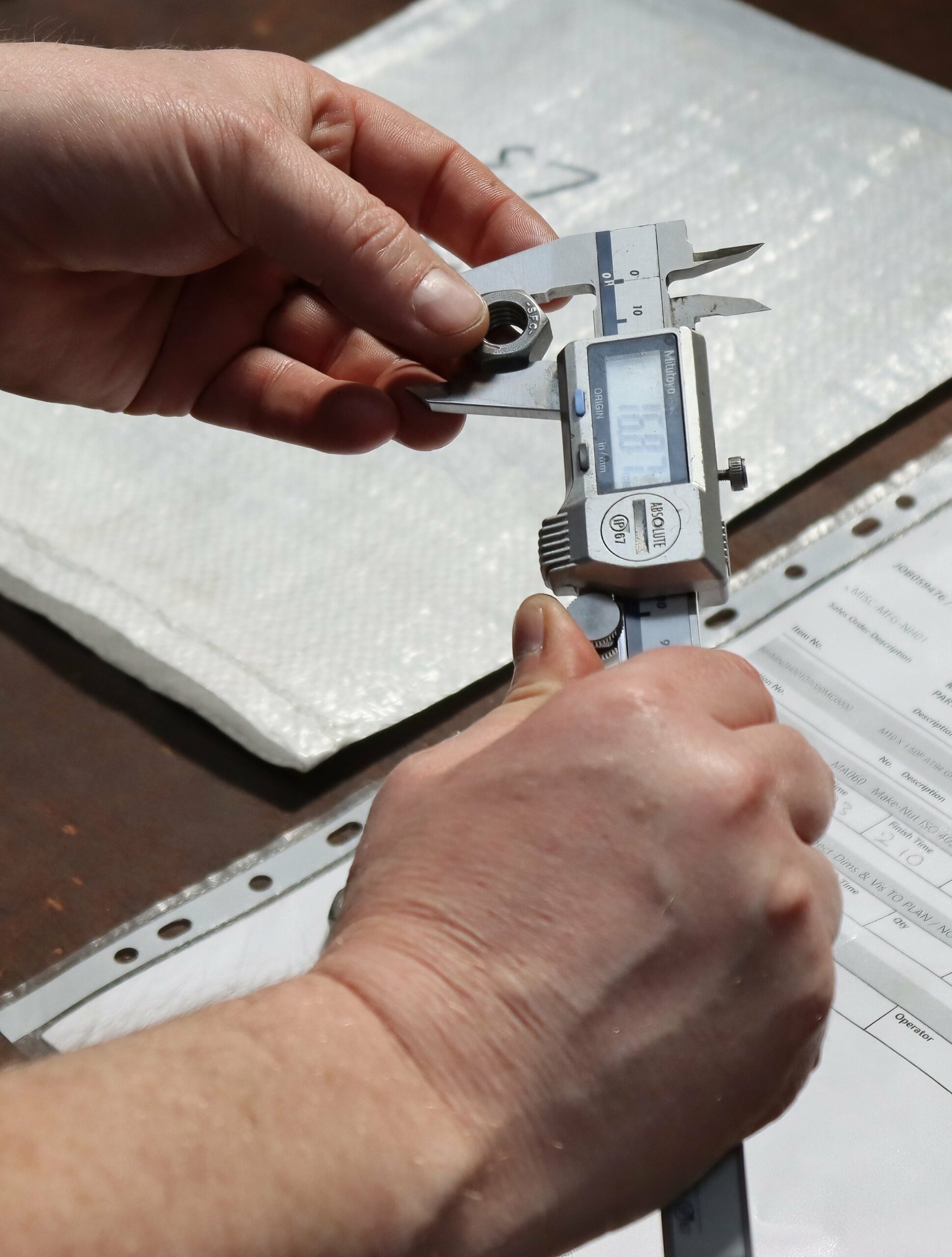 Testing
SFC can offer various testing options to suit all customer requirements. This includes Destructive & Non-Destructive testing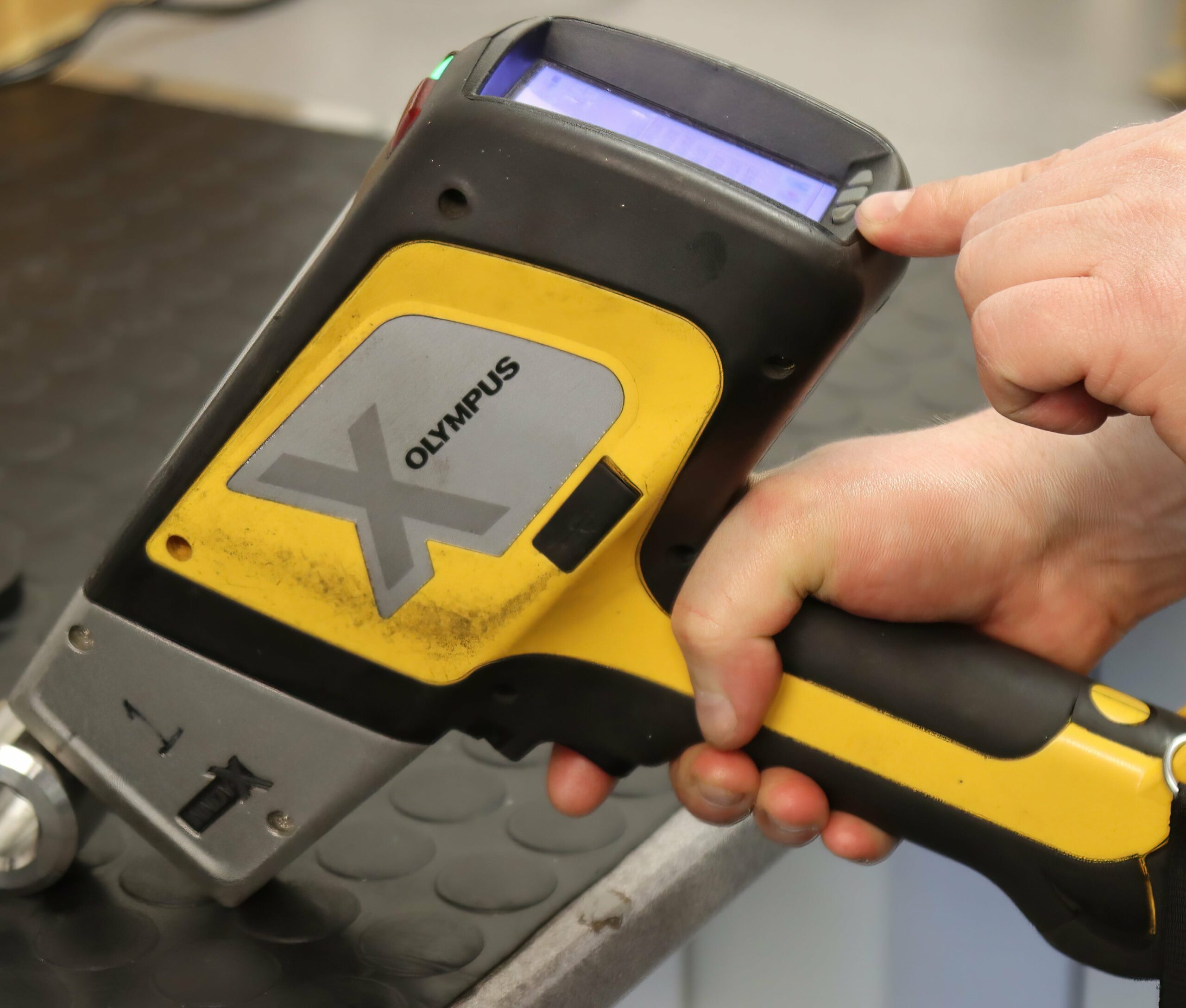 NDT Testing (Only BINDT qualified personnel) – PCN level II minimum
Non-Destructive testing is performed by fully accredited BINDT qualified operatives, accreditation is to PCN level II as a minimum with PCN Level III for procedural requirements available in all processes. Testing available as below.
UT – Ultrasonic Testing
MPI – Magnetic Particle Inspection (Colour Contrast / Fluorescent)
DPI – Dye Penetrant Inspection
X-Ray
PMI – Positive Material Inspection (XRF type)
Hardness Testing HRB / HRC
Ferritiscope Testing
PMI (Positive Material Identification).
UTS (Ultrasonic Examination of barstock).
MPI (Magnetic Particle Inspection).
DPI (Dye Penetrant Inspection).
Hardness Testing.
Destructive Testing (Laboratory Services)
Destructive testing is only performed by ISO 17025 laboratories and includes all aspects of destructive testing our client base requires, this includes but is not limited to the following:
Tensile Test – Room Temperature
Tensile Test – Elevated Temperature
Impact Test – Room Temperature
Impact Test – High Temperature
Impact Test – Low Temperature
Hardness Testing – HBW / HV / HRB / HRC
Corrosion
Proof Load
Check Analysis
Macro etch
Microstructure
Ferrite Count & Ferritiscope testing
De-Carburisation
Stress Rupture
HIC / SSCC
Salt Spray Testing
Wedge Testing
Want to know more?
Would you like to discuss our products in more detail?